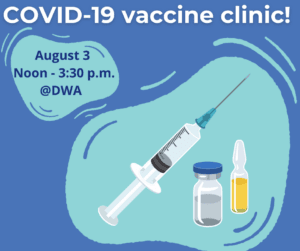 Desert Water Agency will host a Riverside County COVID-19 vaccination clinic from noon – 3:30 p.m. on Wednesday, Aug. 3. at 1200 S. Gene Autry Trail in Palm Springs.
The free clinic is open to the public and will provide the Pfizer vaccine for ages 5 and older and for first and second boosters.
To schedule an appointment for the Pfizer vaccine or booster click here.
Walk-ups are also welcome. For assistance with scheduling an appointment, call 951-358-5000 or 211.