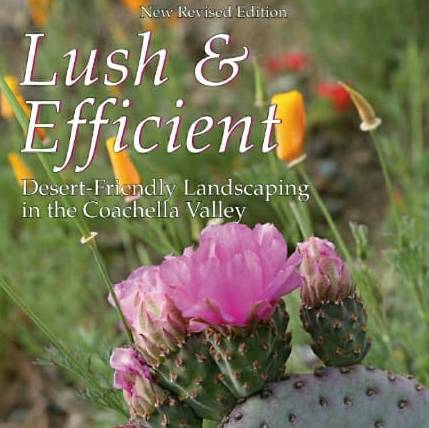 In need of inspiration for a more water efficient and beautiful native design? The new revised edition of Lush & Efficient may be the answer and is now available at DWA.
The publication, developed in partnership with Coachella Valley Water District, can help you select, efficiently irrigate and care for desert-friendly plants. With almost 500 color photos, it offers a variety of tips on how to create a more water-wise landscape.
Copies of Lush & Efficient are free. To request a copy call 760-323-4971 or e-mail outreach@dwa.org.  An electronic version of the previous edition is also available at no cost.
October 17, 2016
[print-me ] Print