Desert Water Agency's 2019 Pipeline Replacement Project that kicked off in June is set to wrap up by the end of November.
Each year DWA identifies and replaces pipelines in critical areas across the city. The work is done during the summer months to avoid traffic.
Three areas were initially targeted for pipeline replacements, but a fourth area was recently added to the list.
These projects address the areas with significant leak problems and help us continue to deliver clean and reliable water to customers.
Final paving for all areas with recent pipeline replacement (except The Palms Street due to the City of Palm Springs' repaving plans) will be done before the holidays.
The following includes the project map and current status update:
AREA 1: Sunmor – final repaving remaining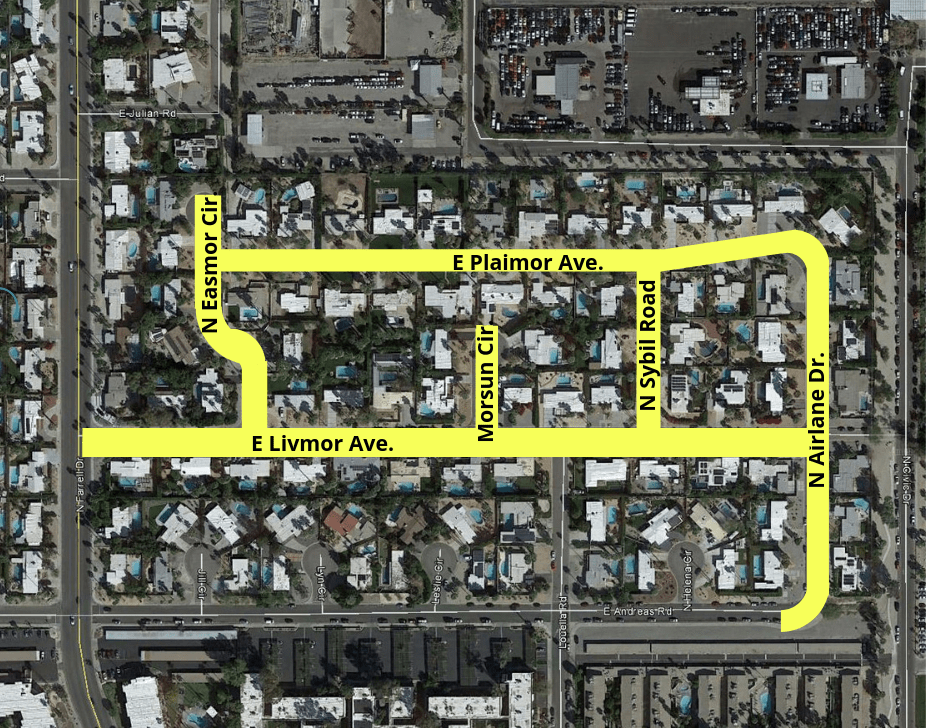 AREA 2: Old Las Palmas – minor work and final repaving remaining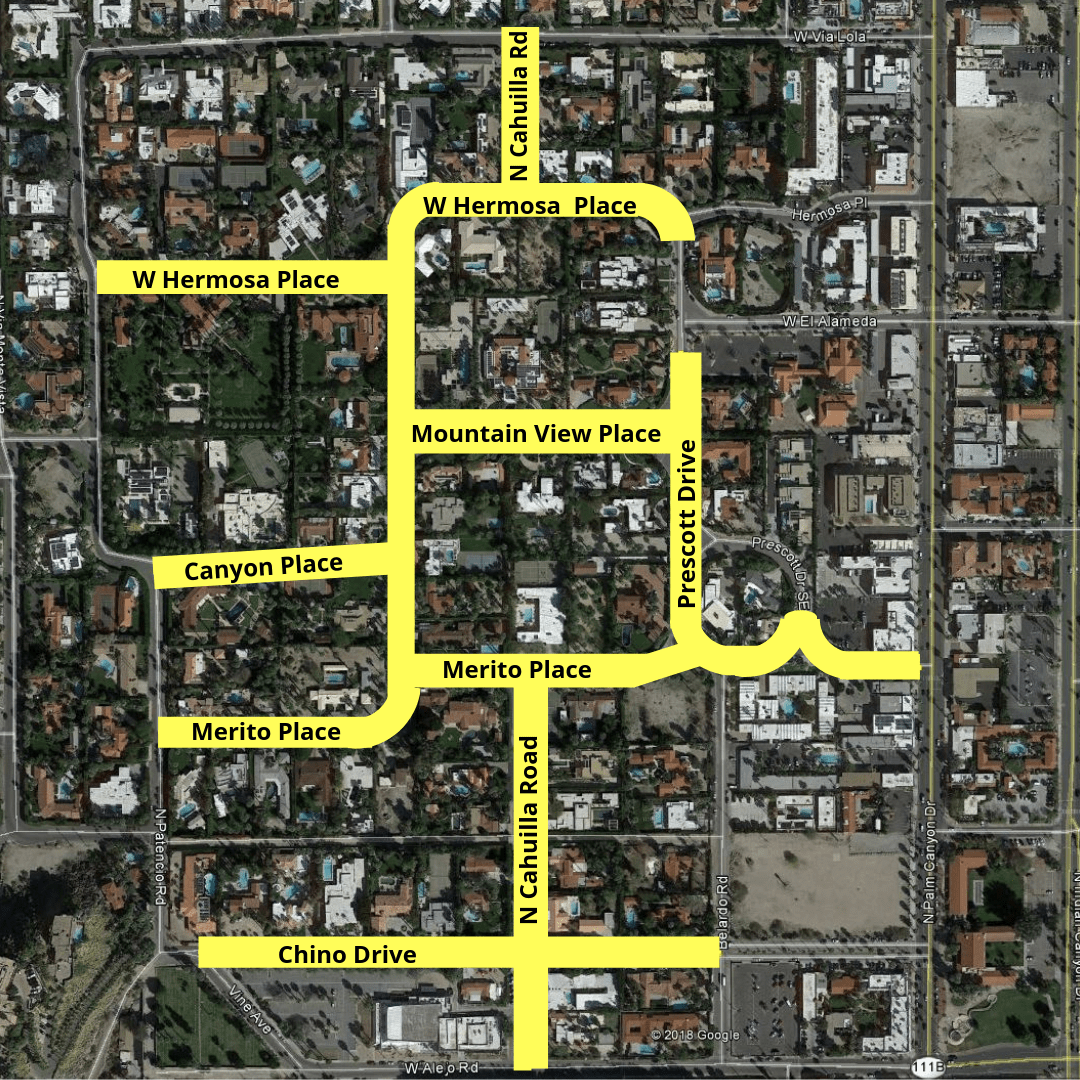 AREA 3: El Mirador – minor work and final repaving remaining
AREA 4: Avenida Palos Verdes (recently added)– underway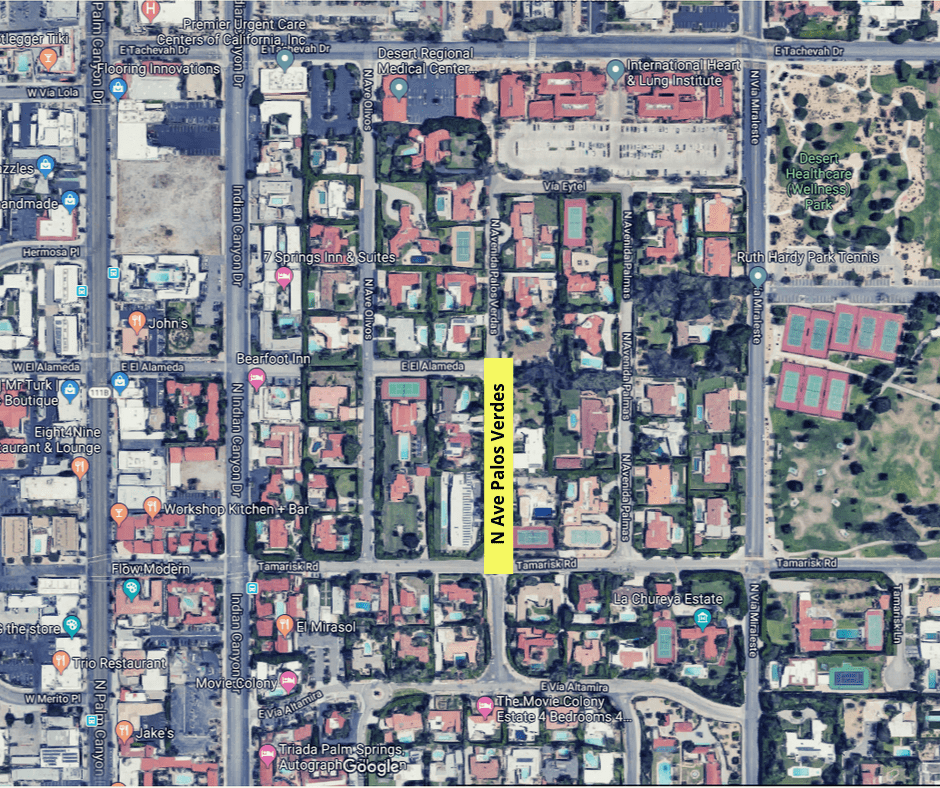 For more information on the 2019 Pipeline Replacement Project go to dwa.org/pipelines or contact Ashley Metzger at ashley@dwa.org or (760) 323-4971, ext. 184.