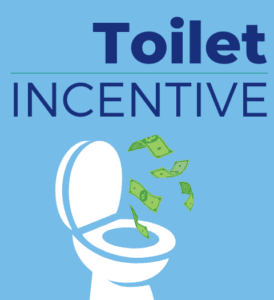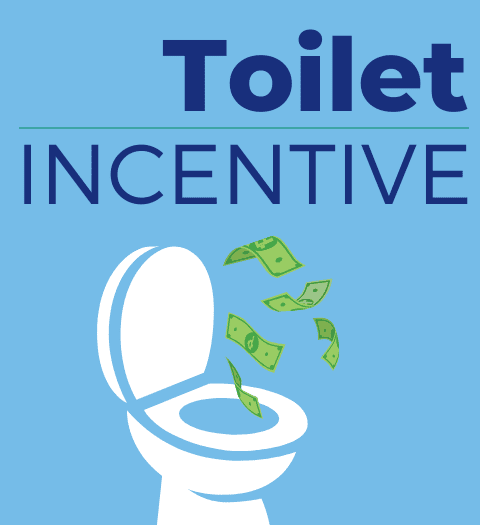 Desert Water Agency launched a new incentive this month to help customers save water with every flush.
Residential customers can get up to $150 for the purchase and installation of ultra-efficient models with 1.1 gallons per flush or less. Dual flush models that use 1.1/1.6 gallons per flush or less are also eligible.
The program is not for new construction or toilets purchased before the program launch in September.
For more information or to fill out a quick and easy application, go to www.dwa.org/toilets.  Applications must be submitted within 45 days of purchase.
According to the EPA, replacing old, inefficient toilets can save a household nearly 13,000 gallons of water a year and reduce your water bill.
Apply today and save!
Businesses or apartments interested in a toilet incentive can apply through DWA's business toilet program at www.dwa.org/businesstoilets
Toilet incentives are one way DWA is partnering with the community to save water for future generations.
Check out other incentives at www.dwa.org/save