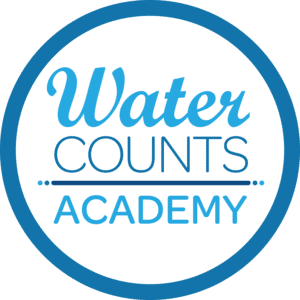 CV Water Counts (CVWaterCounts.com), a collaborative of the valley's six water agencies, is now accepting applications for the sixth class of the Water Counts Academy, which is a free program designed for future and emerging leaders in the Coachella Valley who want a better understanding of how water delivery in the desert works.
"With California in a drought, learning about water management and its role in helping the Coachella Valley flourish, is as important as ever," said Michelle Tse, spokesperson for CV Water Counts, and Indio Water Authority's Administrative Services Manager.
"We've had 136 participants graduate from the Water Counts Academy in its first five years. We are excited to continue to offer this comprehensive course – virtually – in 2022 that will cover a variety of water-related topics."
The class will consist of five weekday sessions, held online from noon to 1:30 p.m. on Thursdays, February 3, 10, 17 and  24 and one final virtual tour session on Thursday, March 3.
The sessions will cover a variety of topics (subject to change) that may include: The History of Water; Groundwater, Streams and Imported Water; Colorado River and Recycled Water; Water Quality and Regulations; The Drought; Conservation in the Coachella Valley – A Way of Life; Agriculture; Golf; Cannabis; Building & Development and Water Efficiency; and Sustainability and Groundwater.
Visit CVWaterCounts.com/Academy to apply before January 21 for the February 2022 class. There is no tuition/fee.