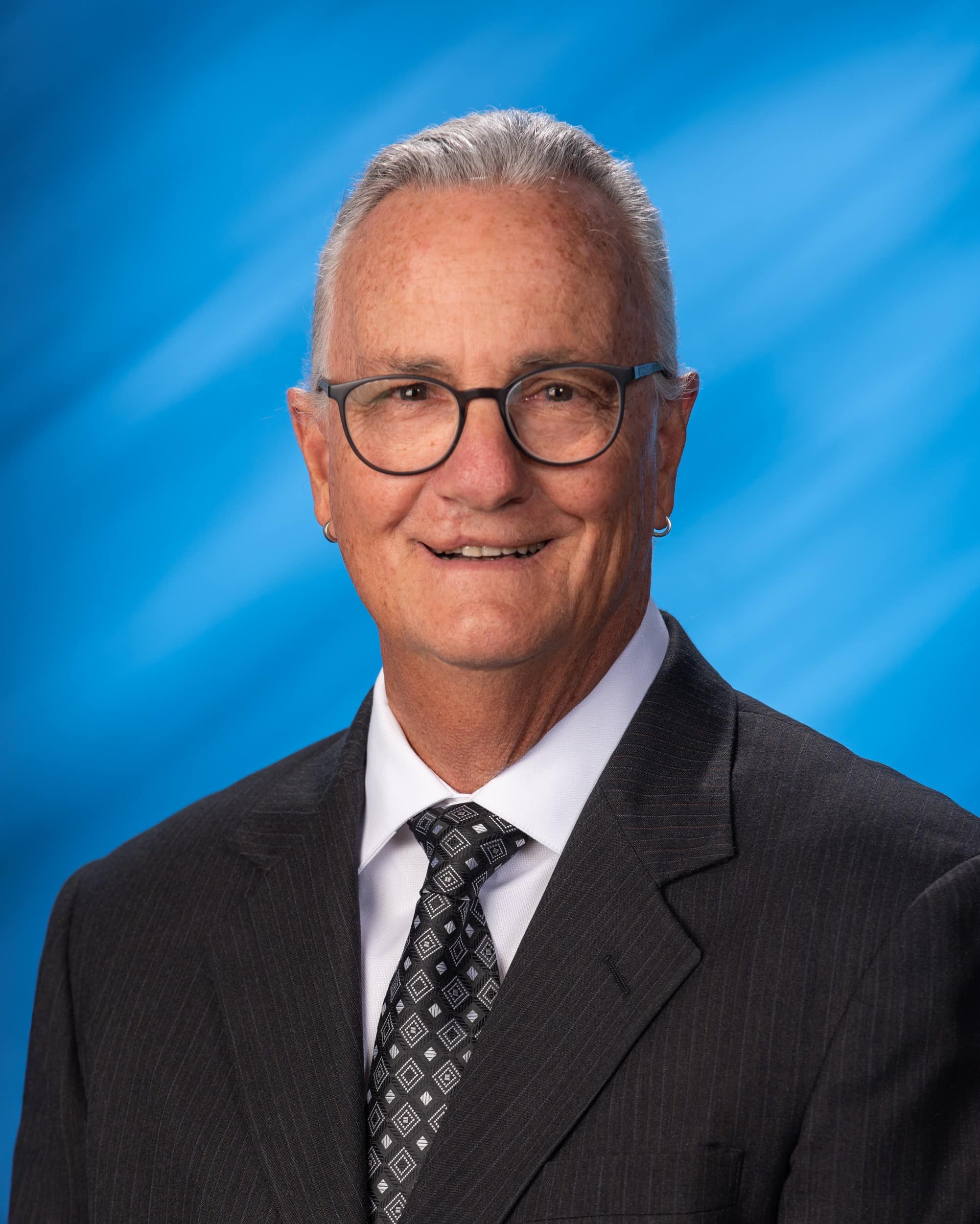 Jeff Bowman was elected in 2022 and has been a resident of the Coachella Valley since 2003.  He has had a varied career with several common threads – people, technology and customer focus.
He spent 15 years in the computer field with senior positions at Toshiba America Computer Systems Division. First, he was the Director of Product Support, which was responsible for nationwide customer support.  He then held the title of Senior Group Manager in Toshiba America's Engineering Division. He had oversight of three major division departments: Computer Network (IT) Support and Development; Accessories Design and Manufacture; and 3rd Party Vendor Relations.
In 2003, Jeff and his wife Judy decided to create Living Waters Spa – a European-style boutique hotel / spa in Desert Hot Springs. They purchased an older hotel named Kismet Lodge that had a hot mineral water well and poured their resources and people skills into developing Living Waters Spa. Their hotel was huge success and was featured in the New York Times, Washington Post, Los Angeles Times, USA Today, Ellen Degeneres / AOL.com and others. They sold the hotel in 2019.
It was while owning a hot mineral water hotel, that Jeff became interested in the water that is in the Coachella Valley.  In 2009, he was elected to serve as Director on the Mission Springs Water District Board where he served 9 years.
Since moving to Desert Hot Springs in 2003, Jeff has given 1,000s of volunteer hours to his community including roles as:
President of the Cabot's Museum in Desert Hot Springs
Commissioner / Chair of the DHS Public Safety Commission
President of the DHS Hotelier Association
Member and President of the DHS Historical Society
Commissioner on the Palm Springs Airport Commission
Member of the Business Council for the Greater Palm Springs Convention and Visitors Bureau