Desert Water Agencies Plan For Future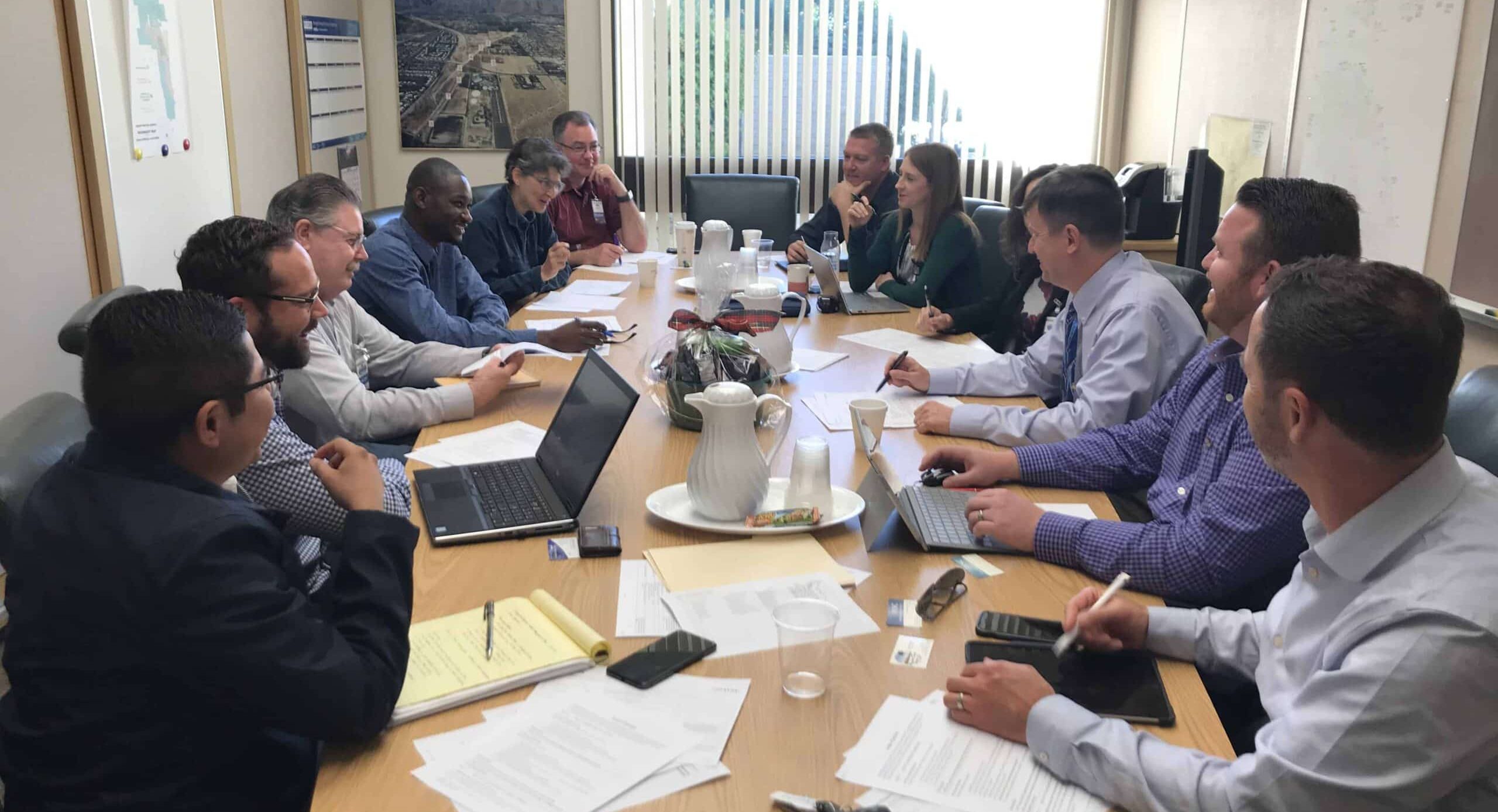 Coachella Valley water agencies met Monday, Dec. 16, 2019 to kick off the 2020 Urban Water Management Plan process, required by the state every five years.
Representatives from Coachella Valley Water District, City of Coachella, City of Indio, Mission Springs Water District and Myoma Dunes Water Company, all attended the meeting held at Desert Water Agency.
The plan looks 20 years into the future to make sure there are adequate water supplies.
The current population and how the community is expected to grow is examined in addition to drought scenarios and ways to ask people to cut back if there is a shortage.
During the last drought from 2011-2017, there were some challenges because all the agencies had different plans and asked their respective customers to do different things.
Some agencies restricted watering to between 6 a.m. and 6 p.m. others were 7 a.m. and 7 p.m. Some agencies allowed watering only on Tuesday and Thursday – others were Monday, Wednesday and Friday.
The various plans were confusing and some people were getting information from the wrong water agency.
The 2020 plan aims to get agencies on the same page about what will happen if the state requires cut backs again – or there is a natural disaster like an earthquake that causes a water shortage.
Previously, each of the water agencies had done the plan separately.
Working together on the 2020 plan regionally will streamline efforts and save the community money. It will also be a better plan because the data will be more consistent.
"We're really excited to collaborate and look forward to the next year of planning for reliable water in the future," said Ashley Metzger, Outreach & Conservation Manager for Desert Water Agency.