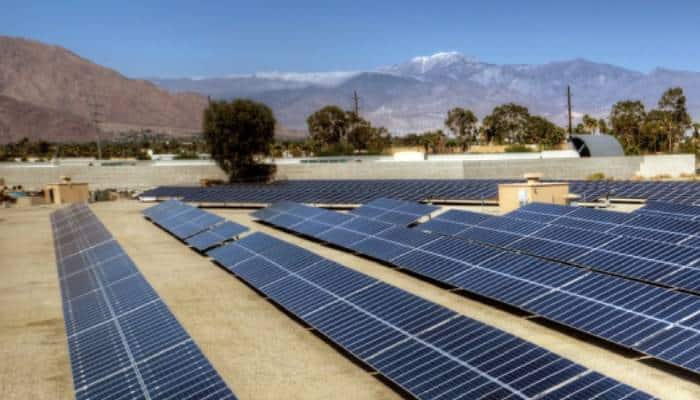 Desert Water Agency installed a solar field at our Operations Center in the spring of 2005 and expanded the facility in fall of 2013.
The solar facility powers the Agency's Operations Center and Water Reclamation Plant.
The solar field is made up of 4,500 ground-mounted fixed tilt panels that produce just over a megawatt of energy and are about the size of two football fields.
We project the solar field will save the agency and its ratepayers about $6 million in energy during its lifetime.
The agency also produces power through two hydroelectric generating plants—we've been doing so since 1987. One is in Whitewater Canyon and the other at Snow Creek. Our Snow Creek facility generates power from water flow from the creek and our Whitewater facility generates power from water flow from the Colorado River Aqueduct.
In 2009, DWA generated over one million kilowatt hours of electricity with the two plants. However, because they are dependent on stream flow and Colorado River deliveries, energy generation can vary greatly month to month.