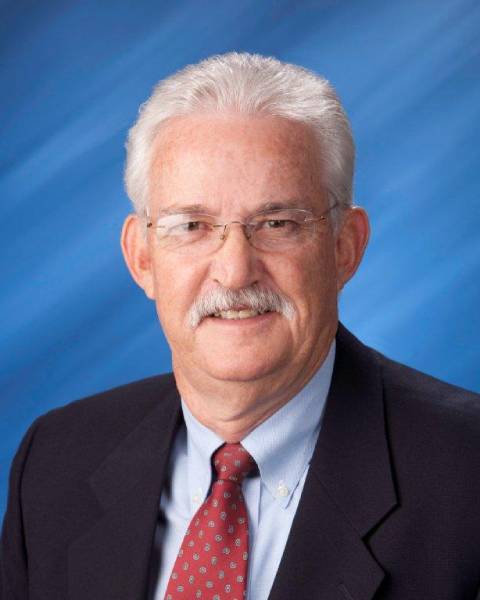 Joseph K. Stuart was appointed in February 2012 to fill a board vacancy and has been re-elected several times since his appointment. He currently serves as DWA's Board Secretary-Treasurer and is chairman of the Finance Committee.
Joe, a native of Palm Springs, earned his BA is Psychology from Cal State San Bernardino graduating with high honors and earned an MA in counseling from Azusa Pacific University and was licensed as a Marriage, Family and Child Counselor. Following a career in the field of counseling, Joe earned his certificate in accounting from Cal State San Bernardino and joined the Federal Bureau of Investigation as a Special Agent Accountant in 1979.
Joe was assigned to the FBI's Los Angeles Field Office where he investigated complex white-collar crimes and was cross-trained with the Drug Enforcement Administration. Joe then worked for 18 years in the Palm Springs office and retired in 2007 as the Senior Resident Agent where he investigated white collar crimes, kidnappings, arson, bank robbery, health care fraud and art theft cases. Joe also served as an FBI polygraph examiner and conducted polygraph examinations in the United States and abroad. While serving in the FBI, Joe was precluded from holding any elected office or serving on the board of directors for any publicly held corporation.
Joe was a certified as a National Incident Management System (NIMS) instructor and served as the FBI incident commander on several joint local, state and federal operations.
Joe is the past chairman of the Society of Former Special Agents of the FBI chapter for the Riverside and San Bernardino counties. He is a Certified Fraud Examiner and a licensed California private investigator. Joe has extensive experience in securing critical agency facilities. Joe is also a member of the Association of California Water Agencies (ACWA), American Water Works Association (AWWA) and the National Water Resources Association. He is the owner of Stuart & Associates, a security and financial fraud related consulting firm.
Joe is married to Cathy Madlin, an energy conservation consultant for the past 38 years. They have one daughter.