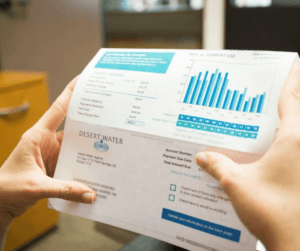 Riverside County residents who have past due water or sewer bills and meet income requirements can apply for up to $2,000 in assistance through the Low Income Household Water Assistance Program (LIHWAP).
Program participants must live in Riverside County, meet income requirements and have unpaid water or sewer bills.
The assistance program is run by Community Action Partnership of Riverside County and is a grant that does not have to be repaid.
People who receive CalWORKS, CalFresh and/or Low Income Home Energy Assistance Program benefits will automatically qualify for the program.
For more information or to apply call (951) 955-4900 or click here.
Low-income customers can also get a $200 bill credit through DWA's Help2Others program. For more information on this program or to apply, go to www.dwa.org/h2o.