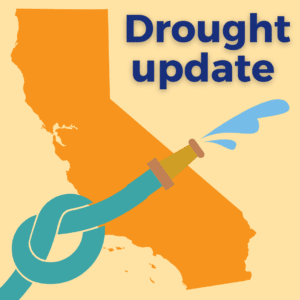 Governor Gavin Newsom declared a statewide drought emergency and urged all Californians to conserve water. In the Executive Order, the Governor required water agencies to evaluate their Water Shortage Contingency Plans that take into account local conditions and anticipate continued dry years.
At its November 2 public meeting, the DWA Board of Directors will discuss water shortage planning and possible future conservation measures like watering only certain times of day or limiting the days of week that DWA allows irrigation. The State Water Board will also consider mandatory restrictions for all of California.
On July 8 when he declared a drought state of emergency in a portion of Northern California, Governor Newsom asked all Californians to use 15 percent less water than in 2020. Riverside County was among the last of eight counties added to the drought state of emergency on Tuesday, to help deal with persisting dry conditions across the state.
Local water supplies are healthy due to decades of replenishment and management of the underground aquifer that provides almost all tap water in the valley. To support long-term sustainability, DWA encourages customers to look for ways to step up and save water.
To do your part, visit www.dwa.org/save and get an incentive. We also have water saving tips and guides available on our website and at www.CVWaterCounts.com.
To check out our Water Shortage Contingency Plan, go here:  https://bit.ly/3DXBuXz
To check out a May 2021 webinar on drought that discusses our Water Shortage Contingency Plan, go here: https://youtu.be/qV1kfGAmxkg
For more information and an FAQ on the drought, go here:  www.dwa.org/drought