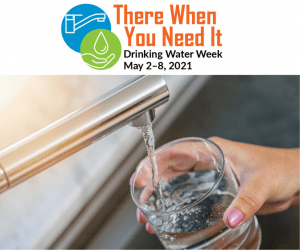 Drinking Water Week is May 2-8. It is an opportunity to recognize the important role water plays in our daily lives. When you turn on the tap, it's there.
It isn't as simple as it sounds, though. It takes a big system to pump, store and carry water to homes and businesses, and the water workers who ensure safe water is available 24/7.
We're lucky to live in a part of the world where tap water is safe to use around the house for drinking, cooking, bathing, etc. In many places, people have to rely on bottled water or even travel miles to get to a safe drinking water source.
Here in the Coachella Valley, we are also fortunate to have a natural underground aquifer with a huge supply of high quality water.
California has some of the most stringent standards for tap water in the world for water agencies to meet.
At Desert Water Agency, we perform thousands of water quality tests a year to ensure the water we deliver to homes and businesses is safe and meets those quality standards.
We publish a Water Quality Report each year to share information about our water sources and the results from the thousands of tests we perform.
To see our latest Water Quality Report go to www.dwa.org/wqr